Posted on April 2nd, 2015
Ohio sludge legends FISTULA have signed on for the 20th edition of the ROADBURN festival, playing Het Patronaat on Saturday, April 11.
Born out of a primordial ooze made of recombinant DNA, dissolved Percocet and cheap hooch – or as they like to call it, Akron, Ohio – Fistula first became active in 1998 and quickly earned a reputation as one of sludge's most deranged, malevolent acts.
Its catalog is an impossible-to-chase-down barrage of splits, EPs and singles no less chaotic than their sound itself, but in 2014, FISTULA released its first full-length in six years, Vermin Prolificus, and on songs like "Smoke Cat Hair and Toenails" and "Pig Funeral" FISTULA proved it's as terminally fucked as it's ever been.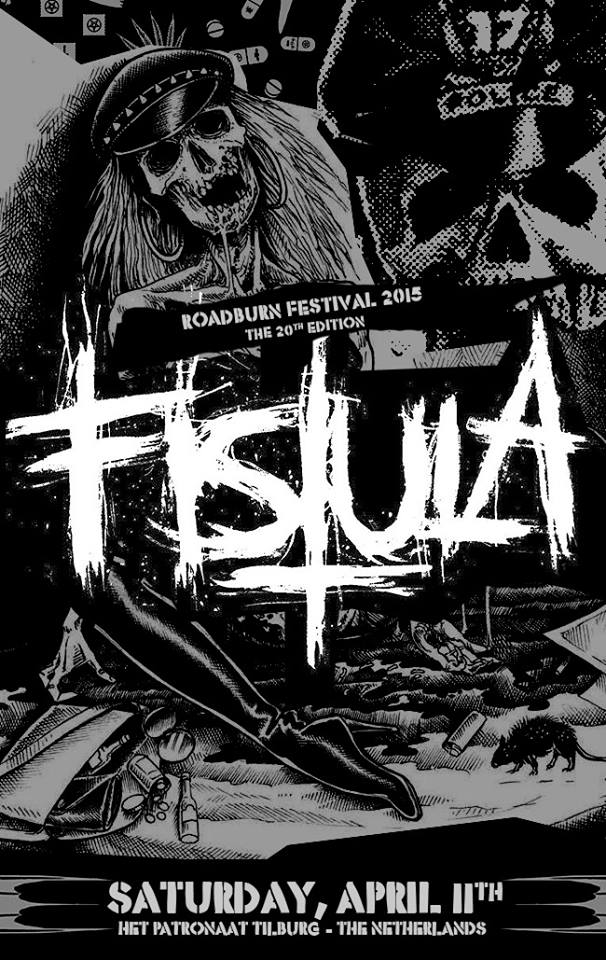 "Everywhere FISTULA go, it leaves a trail of destruction behind it," explains ROADBURN Festival coordinator Walter Hoeijmakers, "So we thought, no place better to have them play than in the church."
Founder, former drummer and current guitarist/vocalist Corey Bing, vocalist Dan Harrington, bassist Greg Peel and drummer Jeff Sullivan are sure to be the perfect blend of blasphemy and assaulting volume, and we couldn't be more thrilled to have them at Het Patronaat on Saturday, April 11 for the 20th edition of ROADBURN."