Posted on October 2nd, 2015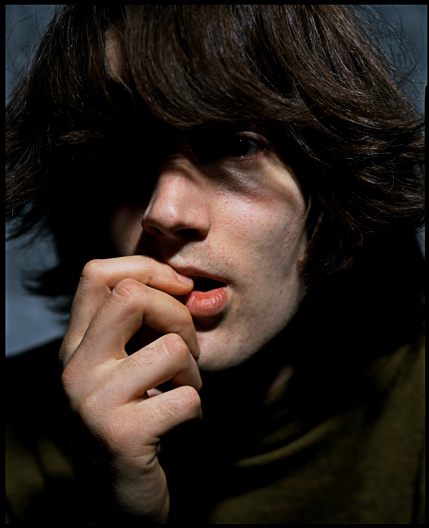 LILYS' etheric second full-lenth album, Eccsame The Photon Band, has become a Shoegaze collector's favorite. Out of print for twenty years, the highly sought, rare first-edition vinyl is nearly impossible to come by. This 21st anniversary re-release includes original artwork and has an enhanced dynamic range with the reordering of songs. "The Hermit Crab" has been moved and now begins side two, allowing for a deeper cut of side one and therefore increased audio fidelity, creating a more exciting listening experience than previously available. Eccsame The Photon Band has been described as "one of the LILYS' best", "a hallucinatory revelation" and "a masterpiece of mood, atmosphere and production".
The first pressing of Eccsame, available exclusively through ILD, is on a ghostly shade of pale vinyl with free digital download. In advance of its October 31st street date, Kurt Heasley will perform three exclusive shows on the east coast:
10.09 – Brooklyn, NY – Baby's All Right (sold out)
10.10 – Philadelphia, PA – Lithuanian Music Hall (sold out)
10.11 – Brooklyn, NY – Baby's All Right
Photo by Noah Greenberg
These are "big band" shows called "Corruption Wrecked My Life", and feature never-before or rarely performed early material by LILYS – epoch 1, circa 1990 – 1995. Don De Vore (LILYS, SICK FEELING) serves as musical director for this one-off event which also features James Richardson and Will Berman (MGMT), Travis Roseberg, Matt Werth (RVNG Intl.), Chris Colley (SCHOOL OF SEVEN BELLS), and Alex Craig (LIMITED, DUCKTAILS, BIG TROUBLES). The expanded format of "Corruption Wrecked My Life" is another development in THE LILYS ever-revolving lineup that has included more than 72 different musicians since 1991, as well as a myriad of collaborators– Heasley is always pushing the boundaries of his music. These shows can be seen as retrospective performances celebrating the brilliance of his craft and his lasting influence on the past, current and future indie scene.