Posted on February 25th, 2015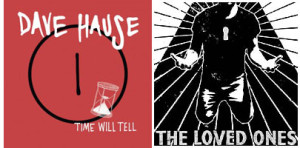 Congratulations to Chunksaah records and Dave Hause is in order.Last night Dave Hause was on Last Call on Carson Daly!
Its just so happens we distribute two titles that Dave is on. The 'Loved Ones' 10″ and 'Dave Hause – Time Will Tell 7″'. The info on each is below.
Stock is available for immediate shipment.Be sure to place your order for these titles.
| | | | | | |
| --- | --- | --- | --- | --- | --- |
| LABEL | VENDOR SKU | FORMAT | ARTIST | TITLE | UPC |
| Chunksaah | CAR022-1 | LP | Loved Ones | Loved Ones 10″ | 809796002218 |
| Chunksaah | CAR054-7 | 7" | Dave Hause | Time Will Tell | 809796005417 |